Host Your Company Christmas or Holiday Party With Us
November 3, 2022
---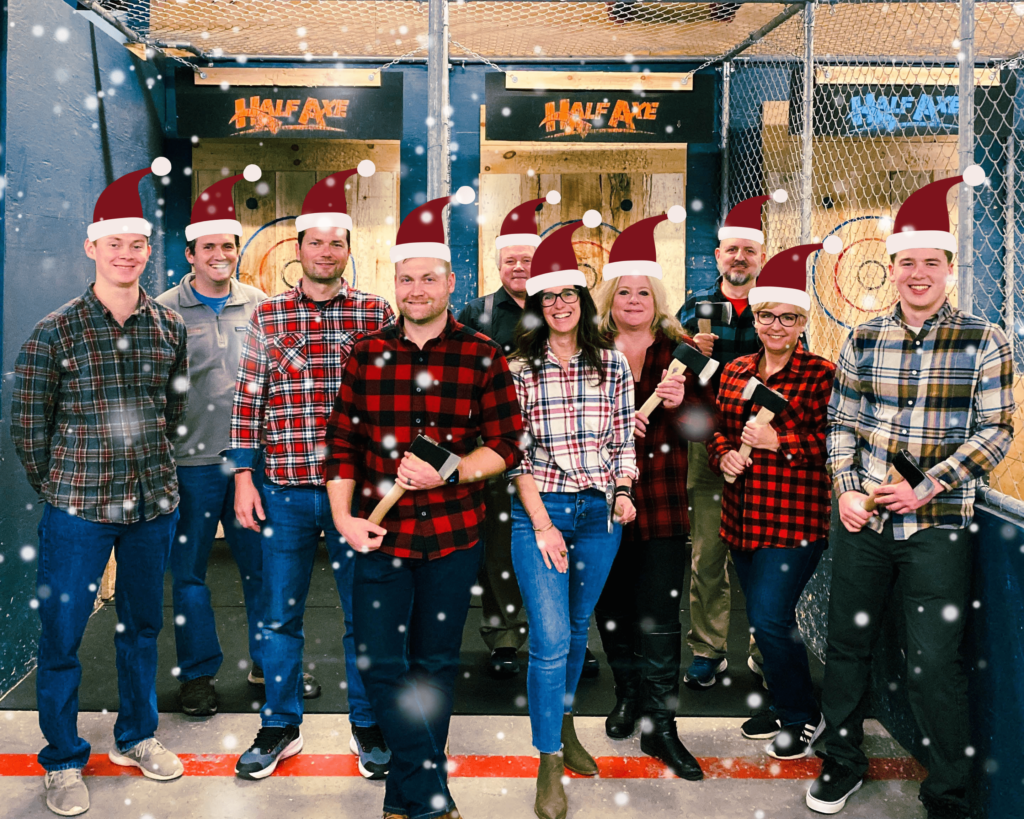 Tis the season to start planning your holiday party! Shake things up this year and book a private holiday party with us and get full use of our axe throwing facility! Hosting your company Christmas or Holiday party with us will be the easiest thing on your holiday to do list.
Why axe throwing is the right choice for your company Christmas party:
Break the ice across all departments by adding in some friendly competition amongst your employees. Get out of the office for a change of scenery, and let us take care of the fun!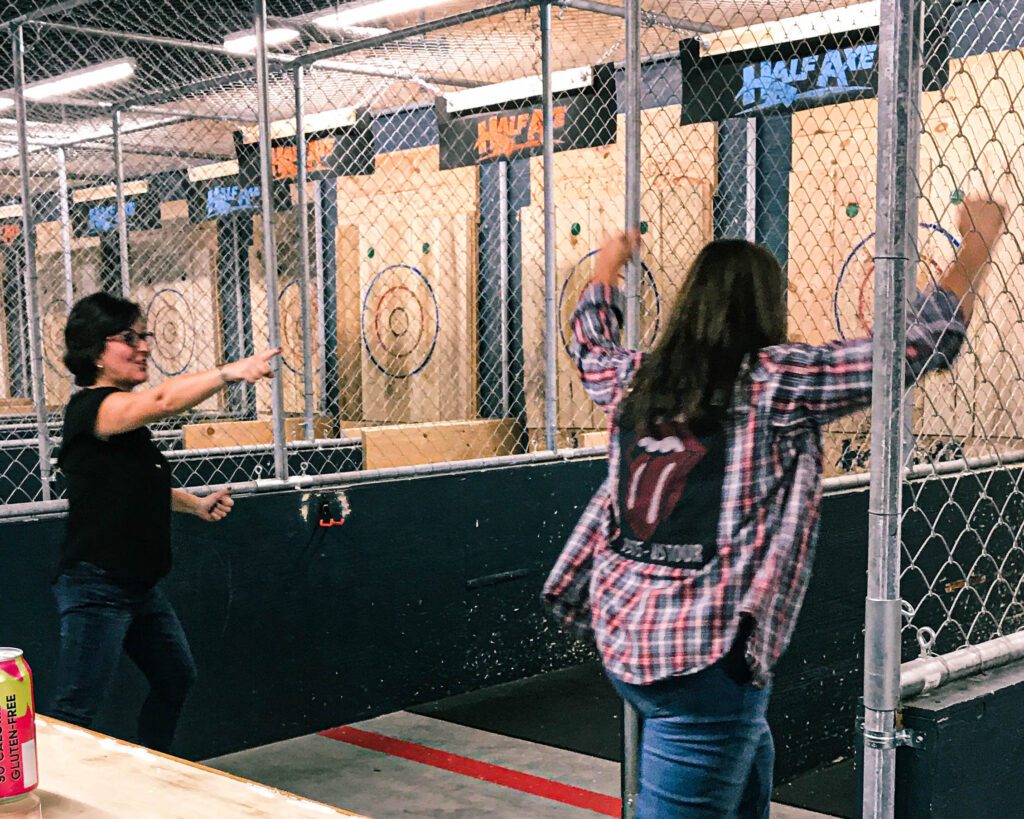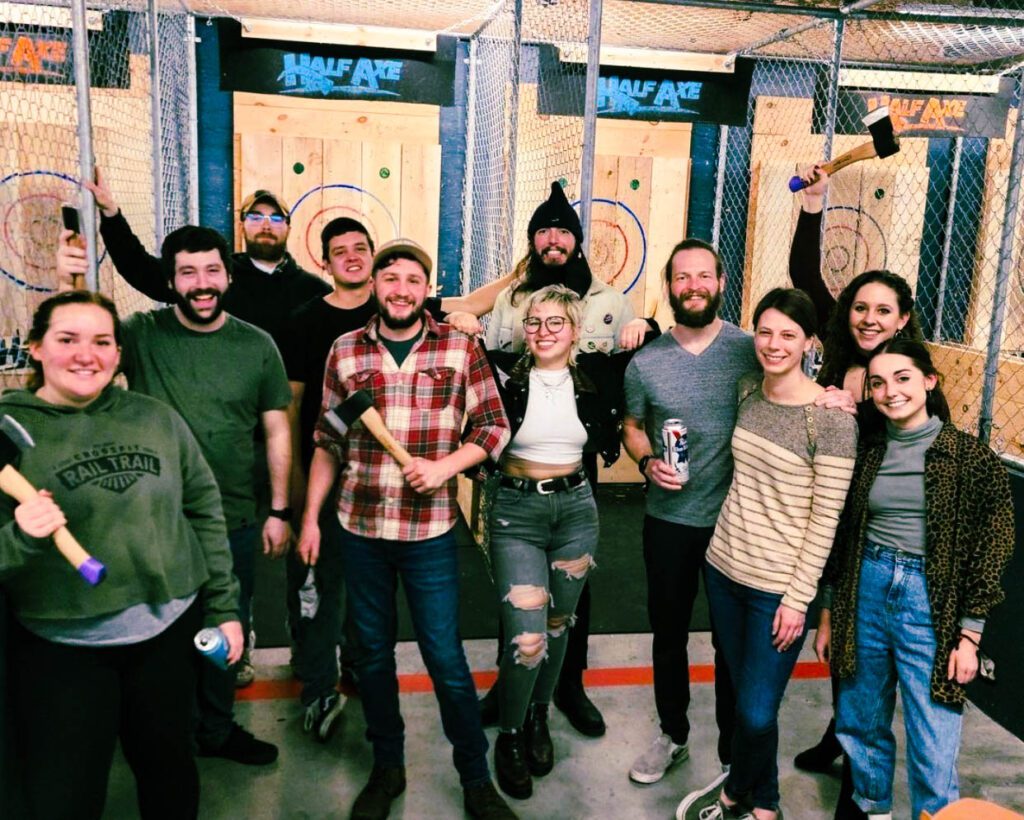 What an axe throwing holiday party entails:
During the holiday party, learn how to throw axes together and play some practice games. Then, the real fun begins with a full fledged tournament, either individually or teams. Spread the holiday cheer with your coworkers & family, experience the thrill of a bullseye, and have a jolly good time!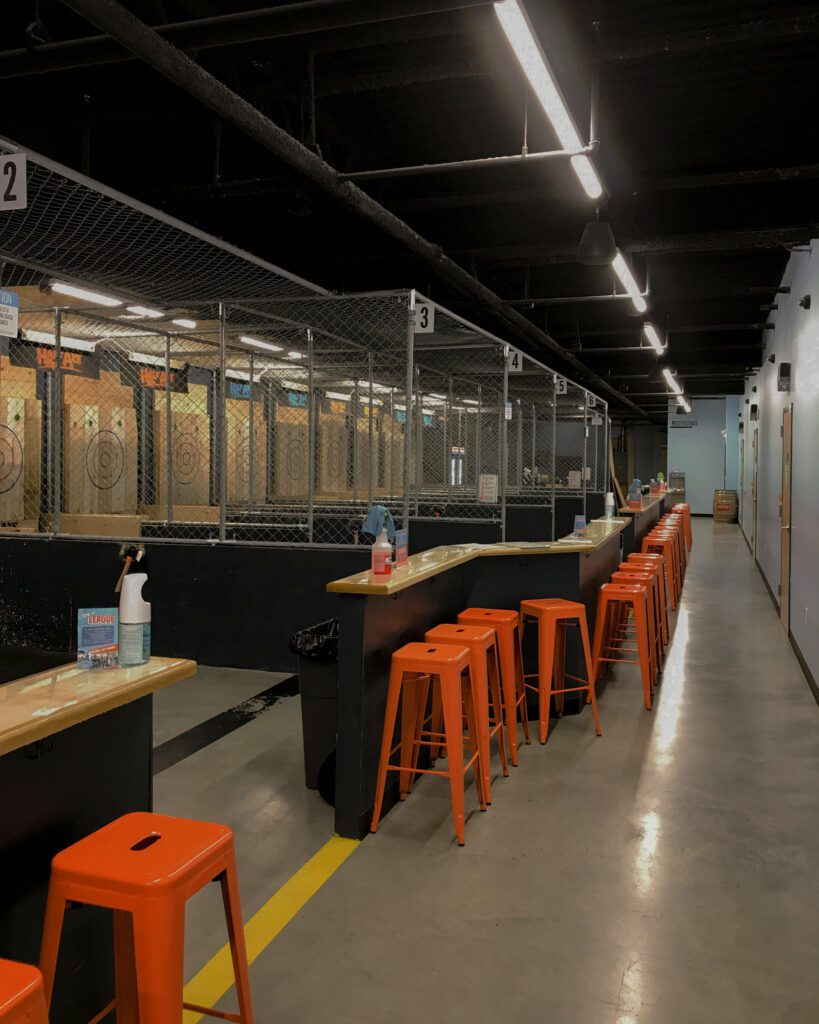 Your holiday party will have access to our entire 3500 square foot axe throwing venue. It incudes 12 targets, 3 dedicated Coaches, space for catering and eating, and more. Our bar, with a wide selection of beer, wine, seltzer, and ciders, will also be available.
What days and times are available to host your company holiday party:
Any day of the week or time (even outside our typical hours) is available. The event can run for as long as you wish. Additionally, we can accommodate anywhere from 10 to 70 attendees, with available options for larger groups.
What experience we will provide you with:
Whatever you are envisioning for your holiday party, let us know! We're happy to help you create a sensational axe throwing holiday party that's a safe, fun, and memorable experience to reward your team for the hard work they have provided throughout the year.
Where we're located:
We're conveniently located in Marlborough, right between Boston and Worcester! There's plenty of parking available for your group at Apex Center, where we're located on the top floor.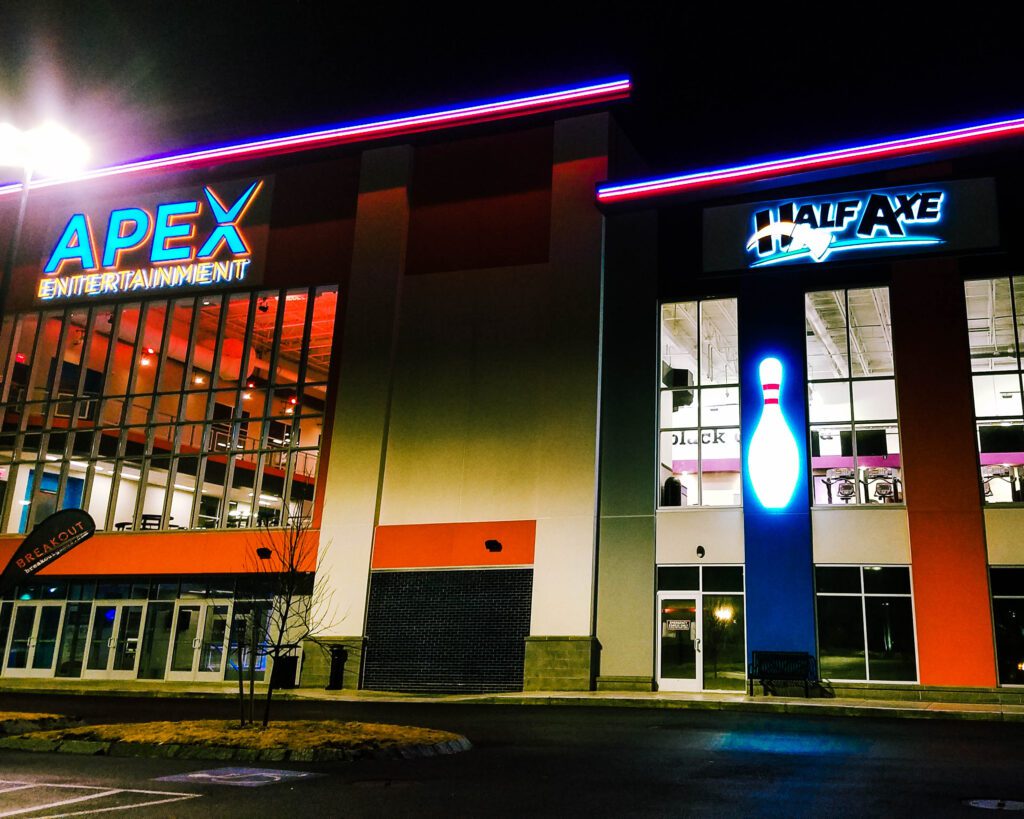 Whether you're resuming a beloved office tradition, starting a new one, or simply hosting a one-time celebration, we will help make your office holidays merry and bright this year! Fill out our contact form to get a quote or give us a jingle at (508) 251-2815 to secure your reservation today!