Join the Community!
Enjoy a little friendly competition between friends, or make a few new ones in our leagues!
Get throwing with no prior experience or skill necessary as you compete against your friends and future buds (that's what we call your other competitors.) With plenty of time to hang out and socialize between matches, you'll be sure to have a great time! Our wonderful coaches run everything and also help improve your technique.
For just $120, you'll throw on the same day/night for 7 weeks of regulation play. On the 8th week, the top 16 players from the season compete the Playoffs  .
League members have the opportunity to move up and compete in the National Axe Throwing Championship in Toronto where qualifying players face off on the global stage for the coveted Wilson Cup and $20,000+ in prize money.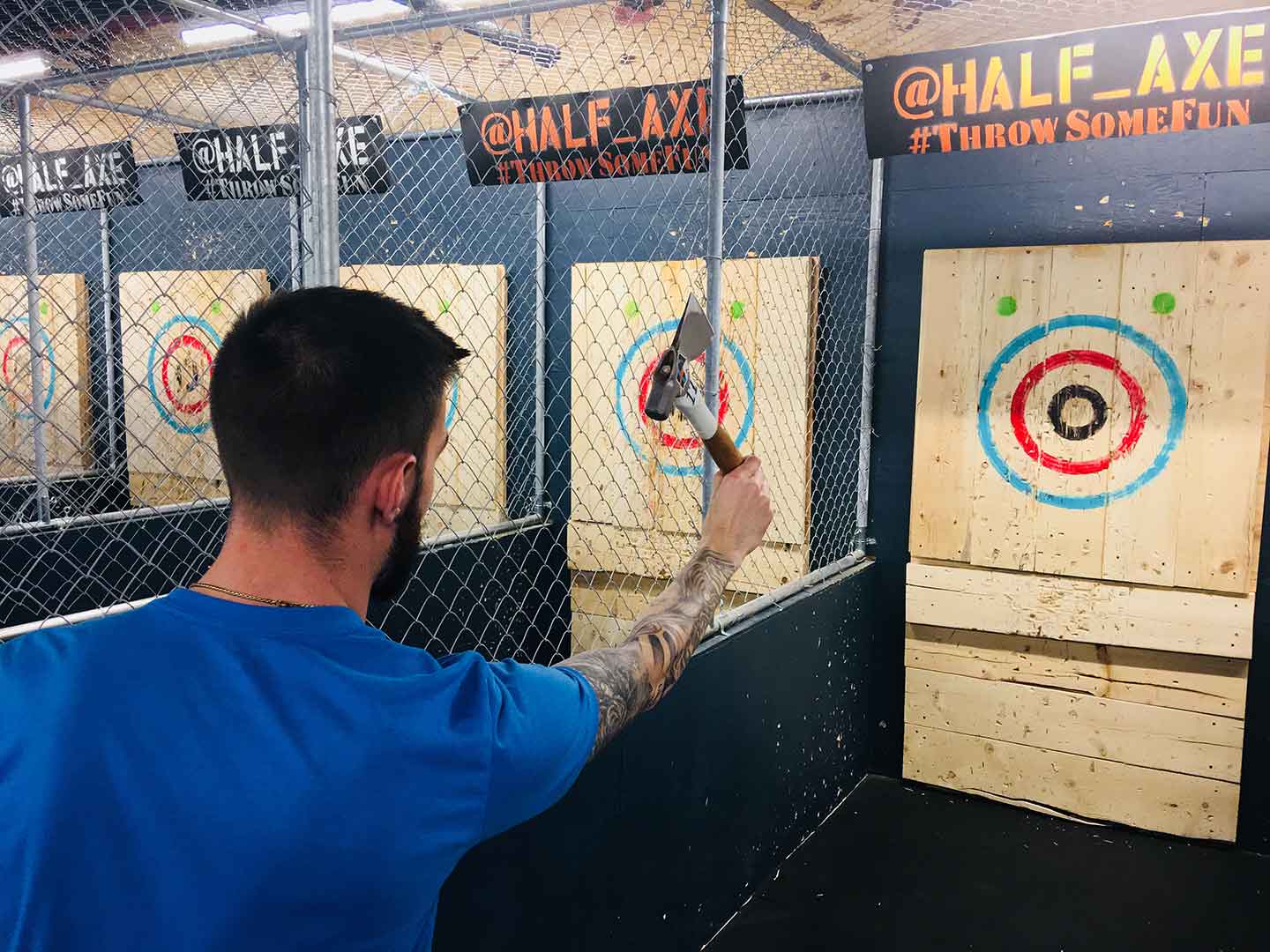 Spring League Registration Open!
Starting March. Every Wednesday from 6:30 to 9 pm & Sunday 12:30 to 3 pm.
Individual Play, but you're always encouraged to bring a friend
All skill levels welcome!
$120 total to join
Member Benefits
Join the international axe-throwing community (We're nice people)
Bring your own axe* or use ours
50% off Throws
7 Weeks long (~4 matches per week)
Playoffs of top players on week 8
Prize pool and other prizes
Chance to qualify for the NATC (National Axe Throwing Championship) in Toronto
*Axes must meet NATF regulation to qualify for use
---
Join the League
Searching Availability...